Yacht Charter in Turkey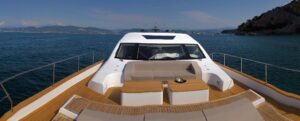 Yacht Charter in Turkey
Southwestern Turkish riviera yachts charter holiday locations are unique in their natural beauty, Millenium old cultural heritage, glamour, and own style. There was a time when the Mediterranean was the center of the known and civilized world for private and crewed yacht charter vacations. yacht charter in turkey
to an extent it still is today. The clear blue waters of the Mediterranean still maintain the culture, history, tremendous culinary accumulation, and stunning beauty as well as custom-built and luxury yacht charter in Turkey.
The sunny Mediterranean is often conveniently split into two main areas as The western Mediterranean and the Eastern Mediterranean. Both parts naturally and culturally unique, yet both are endowed with stunning beaches, hidden coves, majestic ports, and awesome yachts.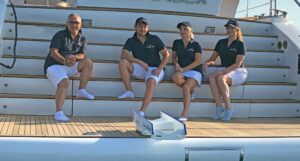 Especially yacht charter Turkey offers all sizes and shapes of Gulets and motoryachts in the Eastern Mediterranean, some are large motor yachts, some are sleek crewed sailing yachts, some performance orientated, and others of a more comfortable cruising stylish yachts. Turkish riviera luxury yacht charter provides the untamed extravagance of the French Riviera and the beautiful Italian coasts, the charms of Croatia, the orange groves of Spain, the exotic lure of Turkey and Greek island, the birthplace of western civilization. Luxury yacht charter in Turkey cruising area includes Bodrum, Gokova, Hisaronu, Marmaris, Ekincik, Gocek, Fethiye, kas, Kalkan, Finike, Olympos, Phaselis, Kemer, Antalya.
The Turkish Riviera is the playground of the world's rich and famous and it's the domain of magnificent superyachts and mega yachts. One can not help but be impressed by the elegance and extravagance that comes with the Turkish Mediterranean coastline and the luxury super yachts that grace its waters where have recently become one of Europe's favorite private yacht charter playgrounds. Yacht Charter in Turkey
Beauties Of Turkey
The constant sunshine, clear blue waters, and rugged landscape are steeped in and comprised of both old and new world. The history is prevalent in gothic castles, museums, and ancient cobbled streets, whilst the famous Turkish nightlife lives on in Bodrum or Marmaris bars, nightclubs, and waterfront cafes. A sailing holiday in Turkey will allow you to experience more than the average mainland holidaymaker could even imagine. In Turkey, a private yacht charter holiday will take you through years of history, from the moment you arrive in Bodrum Harbor.
In Turkey, the past is mixed with the present in a passionate display of life and culture. Yacht charter in Turkey is more than just a historical gem and also an outstanding sailing destination with warm sunshine and clear blue skies from April to October. Turkey is situated in the Eastern Mediterranean with centuries of history, culture, and mythology.
The Aegean and Mediterranean seas between Greece and Turkey were once touched by the Carians, Lycians, Greeks, Romans, and Byzantines. Turquoise waters with sheltered bays and ancient ruins and archeological sites including Greek cities, sunken harbors, and Crusader castles. It is no surprise that Greece and Turkey are such a wealth of culture and history. The natural beauty of these great sailing vacation areas is equally enchanting. Stunning waters and blue skies are synonymous with this sailing area.